When it comes to wire processing, Z+F can help customers automate their operations and achieve the productivity gains and cost savings that may have been unreachable until now.
The Z+F system takes a customer's CAD files containing specs such as gauges, stranding, crimping, and lengths, and turns those data points into quality wire bundles that deliver exceptional performance in demanding Automotive, Aerospace, and Industrial environments. The illustration below shows the components of the Z+F system.
Using CAD software, the EVOFEED® auto feeder pulls the right wire from an array of wire spools before the EVOCUT® automatic cutter measures and cuts the wire to the customer's specifications. After that step is complete, the UNIC-GV automatic stripper-crimper strips the correct amount of insulation from the wire and crimps ferrules on both ends of the wire to give the customer a perfect connector. The system then allows the user to identify each wire with a label made by a MultiMark automatic thermal transfer label printer and bundle the finished wires based on the customer's specific requirements.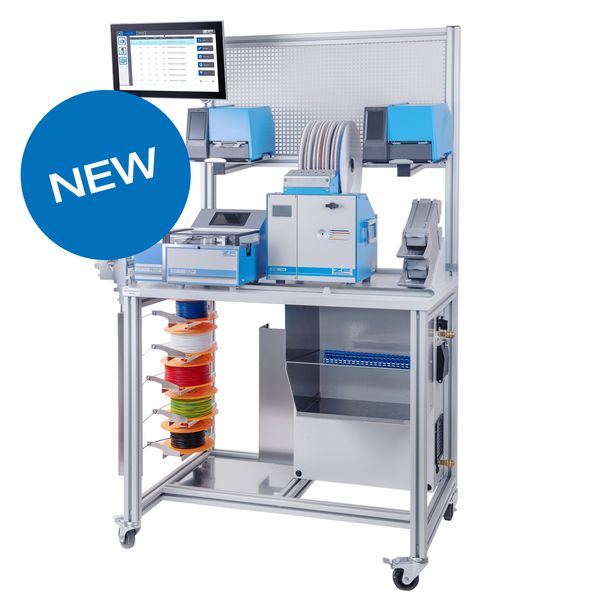 By applying the latest technology to automate wire production, manufacturers can reduce the probability of errors occurring at any stage of the process and decrease the amount of time it takes to make a wire bundle. The system components are available separately or as an integrated solution called the Wire Processing Center.
For details on how a Z+F Wire Processing Center can benefit your operations, use the form below and we will get in touch with you promptly.